Keep the Grease In and the Dirt Out
Seals Designed Specifically for Bikes
Our bearing seals are designed and tested in house for maximum performance. We never use any "off the shelf" parts, every component of our bearings is considered for performance, weight, and durability, and this includes the seals. For this reason, we have 5 types of seals for the different types of specialized bearings that we offer. All of our seals can be removed for service by gently prying from the inside with a small blade and carefully lifting the seals from the inner and outer grooves. 
Enduro LLB Type Seals
Our most popular seal type, this is a Nitrile material rubber with a steel insert. Rather than the standard 2RS type seal, we go a step further by machining a groove into the inner race where the seal can rotate with better efficiency and less rolling resistance. Rather than one thick seal lip rubbing on a blunt surface, LLB type utilizes two razor thin sealing lips riding in the groove with light contact. The outside lip keeps the water and contaminates out, while the inner seal retains the grease for smooth function and long intervals between servicing.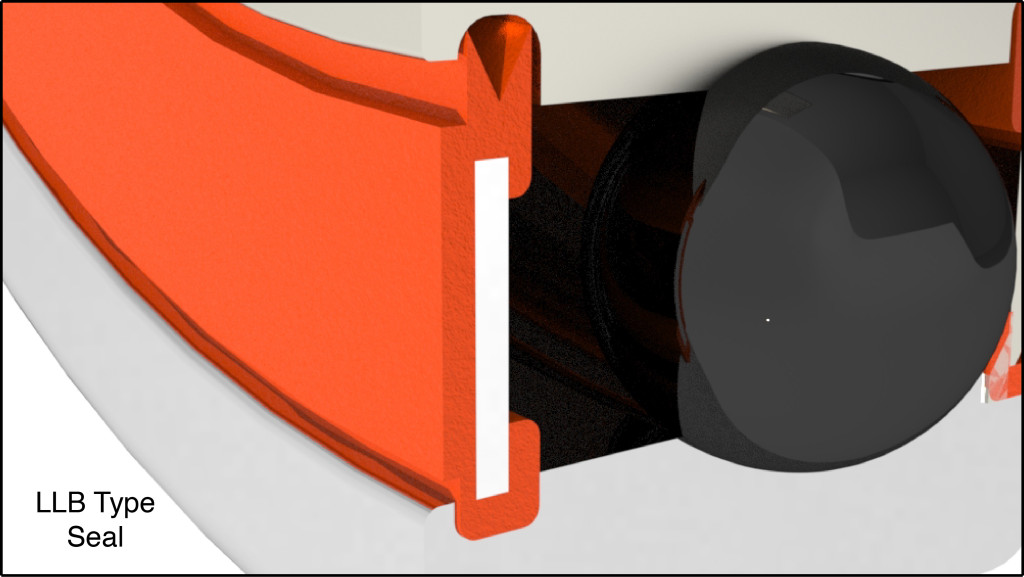 Enduro LLU Type Seals
Similar to the LLB type seal, LLU is a full contact, dual lip seal riding in a groove on the inner race. With more sealing pressure, these are ideal for pivots or headsets that continually come in contact with dirt, sweat, and dust. The increased seal pressure and 2 lips help retain the 90% grease fill we use on these bearings to better displace any moisture and continually lubricate the balls and races.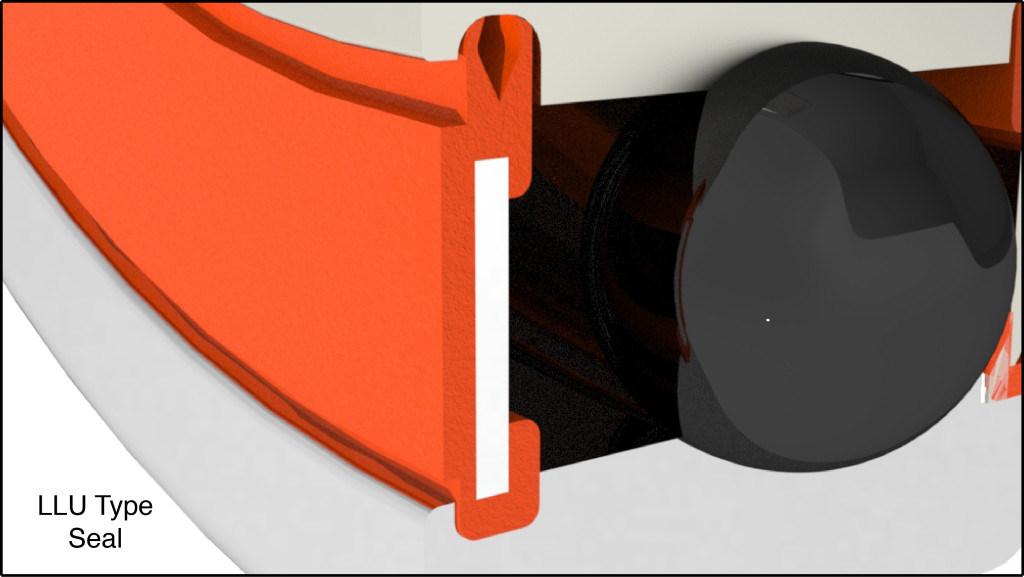 Enduro VV Type Seals
Developed with the idea of rolling as fast as possible, this dual lip configuration does not make contact with the bottom of the machined groove. Since these bearings also have a high rate of grease fill, the grease migrates to the bottom of the groove where a hydromatic type seal is established between the 2 lips and the grease in the groove. This grease barrier keeps the dirt and contaminates from coming inside the bearing, while still rolling smoothly and with the least resistance of all our bearings.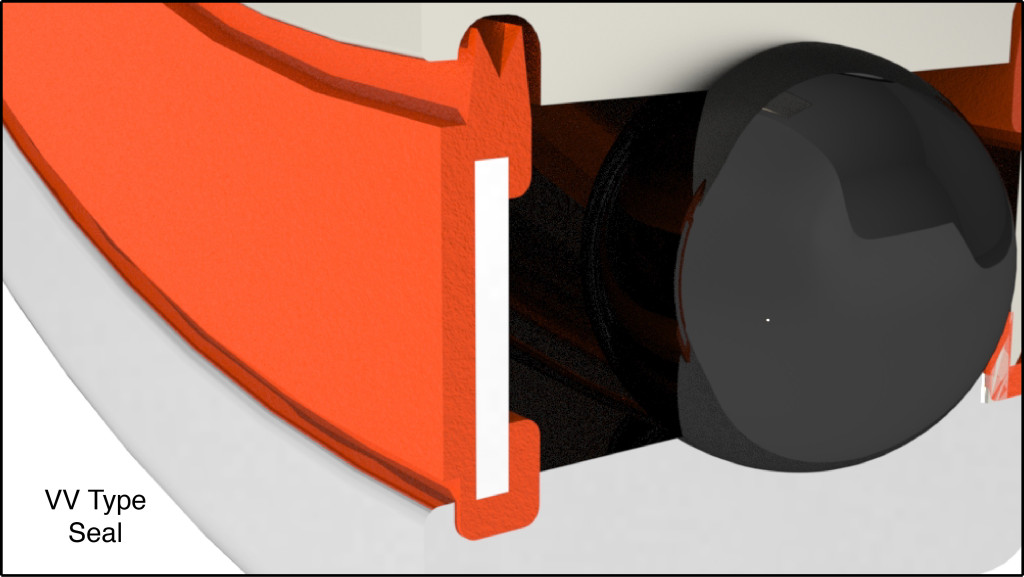 Enduro SRS Type Seals
Featured on many of our ABEC 5 level bearings, these seals employ a snap ring that can be removed with a small knife for quick and easy servicing. These seals can be removed with no danger of bending them while performing lubrication service, ensuring they will spin as smoothly after. The single sealing lip makes contact on a step machined into the inner race, and sealing as an axial face seal. This type of seal configurations has extremely low rolling resistance and speed, while being an effective barrier against dirt and water.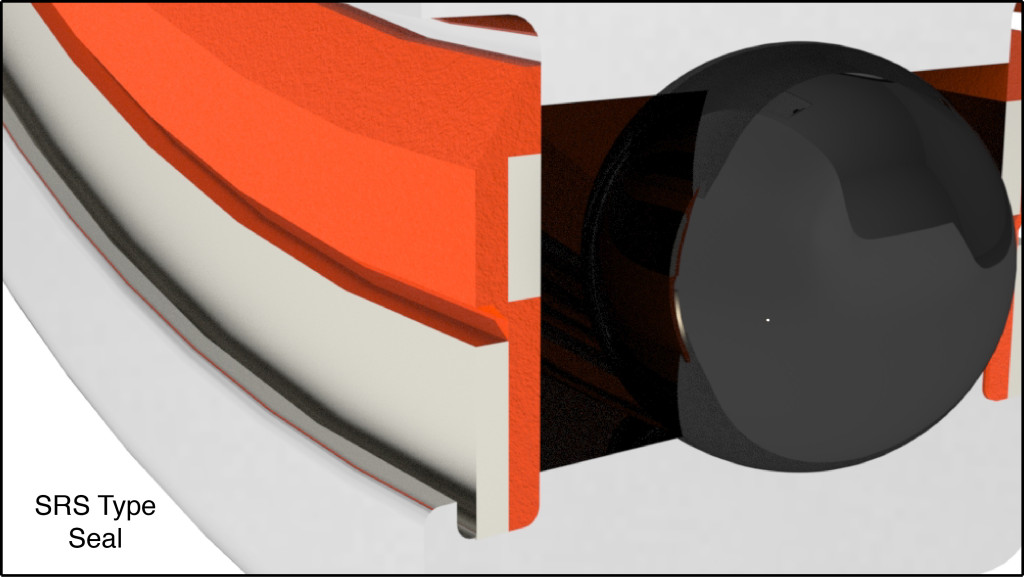 Enduro 1ZS Type Seals
Developed for Greaseable Bearing systems mostly found on suspension bikes, these bearings are completely open on one side where the grease is delivered during service by a pump through a grease fitting. As the old grease is displaced, it is purged past the inside seal lip of our specially designed "Seal-Shield". This Seal-Shield will not pop off from the grease pressure, but remains in place as the old grease passes past the sealing lip and is refilled with fresh grease.